April 1, 2006
ERA Endorsement Letter for Pro Gold XP by Taro Systems, Inc.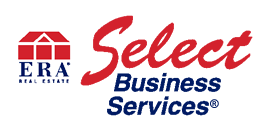 Dear ERA Affiliate:

One of the goals of our department is to provide cutting-edge software programs and technology to our affiliates. This gives our affiliates a competitive advantage in the marketplace by integrating your business process, eliminating data duplication and providing timely and accurate management reporting. I am excited to introduce Taro Systems, Inc. as an ERA Business Services program partner.

For more than two decades, Taro Systems, Inc. has responded to the broker's business needs by offering a complete broker management software system to the real estate industry. Pro Gold XP™ modules cover all aspects of real estate office management, from the back office processes to processes in the front office. The Pro Gold XP Crest EDG interface reduces data entry to maximize greater office productivity.

Integration is the key to streamlining any business operation, and Pro Gold XP helps achieve that goal. Pro Gold XP works on a 'One Entry, One Time, Once' protocol to save your company time and money through the elimination of excess staffing hours and mundane inputting tasks. Pro Gold XP back office and front office + internet connectivity = a streamlined and versatile broker management solution.

We are extremely pleased to have an innovative program to offer from Taro Systems, Inc. and hope that you take advantage of the value Pro Gold XP software has to offer.

To learn more about Pro Gold XP and Taro Systems, Inc., visit ProGoldXP.com, or call (888) 500-9315.

Sincerely,




Paul B. Novick
Vice President Business Development
Cendant Real Estate Franchise Group


©2006 ERA Franchise Systems, Inc. ERA® is a trademark licensed to ERA Franchise Systems, Inc. An Equal Opportunity Company. Equal Housing Opportunity. Each ERA® Office is Independently Owned and Operated, except offices Owned and Operated by NRT Incorporated. Neither ERA Franchise Systems, Inc. nor any of its franchisees or other affiliated companies provides any product or service in connection with the program. All products and services provided by Taro Systems, Inc.


© 2006. Taro Systems, Inc., 6157 28th Street SE, Grand Rapids, MI 49546. All Rights Reserved.