Why Have Piece-Meal Real Estate Software?
Pro Gold i2 is the most complete front and back office real estate software available. From incubating prospects to after the sale follow-up and everything in between, Pro Gold i2 has it all. Using a Single Entry/Single Source approach, we incorporated all areas of the real estate business in one system to save your company time and money. The automatic
MLS data import
creates a seamless transition between your Pro Gold i2 back office software and your MLS provider. Our
Agent portal
of ViewMyListing.com provides the real estate agent access via the web to
transaction documents
, individual listings as well as providing
Top Google Ranking
of the agent's listings and personal profile. Our
Franchise interface
to Century 21 Crest Edge, Coldwell Banker Crest Edge, ERA Crest Edge, Weichert Reporting Interface (WEI) and Re/Max regional offices*, can save a company of 20 agents as much as 20 hours a week in direct labor savings. Add all of this plus a fully integrated accounting system and you can have it all. You can get Pro Gold i2 on the
Cloud
or the traditional installed application, your choice.
Providing Real Estate Software Solutions Since 1981.
ProGold i2 Realty Live Demo






Registration Registration Registration
* Pro Gold i2 real estate software exports FRAMES-compatible files. Not all RE/MAX regions use FRAMES and not all FRAMES regions accept electronic data files. RE/MAX is a trademark of RE/MAX, LLC.
Complete Knowledgebase Index
Search thousands of knowledgebase articles written by real software users and Trainers.
New Service by Taro Systems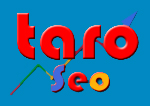 TaroSeo
is a new added service for Real Estate Companies to achieve a One Stop Shopping technology experience by Taro Systems. New Features include:

Top Google Ranking

Full SEO Services

Webmaster Services

Link Building

Article/Directory Submissions

and much more.
(SEO Features)
ProGold i2 real estate software features
and
ProGold i2 Realty Benefits
Lastest ProGold i2 Realtor Software Version 3.13.0920
One reason ProGold i2 realty software for Realtors remains head and shoulders ahead of the competitive is we listen to our Brokers. Even after 30 years, our real estate software product development team has had an endless supply of excellent ideas, right from the source, YOU. You can't develop the best real estate software in a test tube.
Complete details (click here)
Developed and supported by Taro Systems, with over 30 years experience developing intregrated software systems.
---
Taro's real estate software solution is designed with features that will make your company more efficient both with customers and productivity.

Learn More >

You'll quickly find that the benefits of our Realtor software advanced solution shows up in your company's bottom line.

Learn More >